The Friday 56 is a weekly meme hosted over at Freda's Voice. The rules are simple and go something like this.
1.  Grab a book, any book.
2.  Turn to page 56 or 56% in your eReader (If you have to improvise, that's ok.)
3.  Find any sentence, (or a few, just don't spoil it)
4.  Post it.
5.  Add the post url, not your blog url to the Linky.
6. Tweet it #Friday56 (not an official Freda's Voice rule)
I am reading The Poppy War by R. F. Kuang for a book club and really enjoying it thus far. Yesterday, while I was reading an insatiable urge came over me to read Sun Tzu's The Art of War.  I haven't engage that urge, yet, because I have entirely too much on my reading plate. So, later. Perhaps.
The apprentices don't know shit, I asked Jima to let me train him. But the Empress intervened. She knew the military value of a Speerly warrior, she was so excited . . . in the end, national interests superseded the sanity of one boy. They put him under Irjah's tutelage, and honed his rage like a weapon, instead of teaching him to control it. You've seen him in the ring. You know what he's like.
~~Master Jiang
The Poppy War pg. 156
---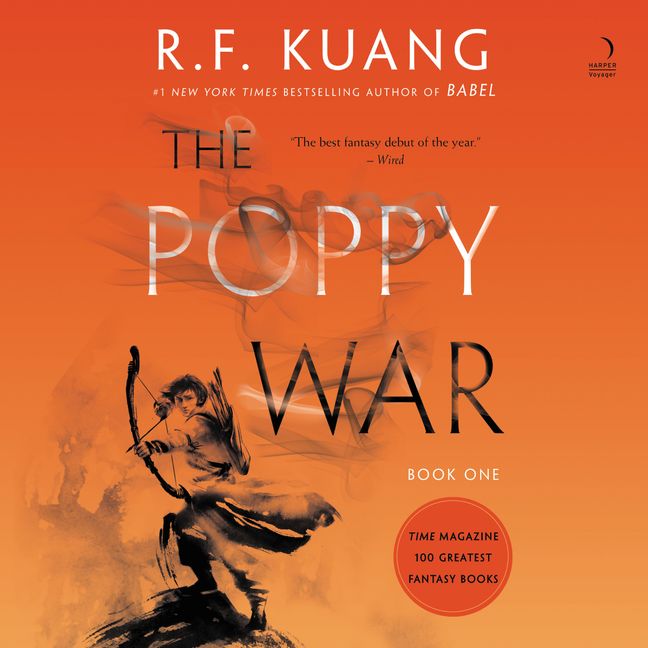 Title: The Poppy War
Author: R. F. Kuang
Format: Hardback
Genre: Fantasy
Publisher: Harper Collins
Release Date: May 1, 2018
Rin is a dark-skinned peasant girl from the South who is also a war orphan. She aces the Keju and leaves her small village for the big city of Sinegard to attend its military academy.
She is targeted and taunted by classmates and teachers and told she doesn't belong, but she unbeknownst to everyone Rin possesses a special power; which will become useful as the threat of a Third Poppy War looms.