This year is all about knocking books off that ever-growing TBR pile. At least, in theory. It does, however, appear that I'm not doing a very good job. I keep acquiring more books and not reading what I already own; although my acquisitions have gone down considerably.
Back in March I hit a major reading slump and didn't even come close to reading the books I wanted to. Having said that April fared much better, but there were a couple of books on my April TBR I didn't read.
So, let's get on with the update, shall we.
April Book Haul

I really had to think about this because I've tried to be good about procuring more books that I'm not going to read anytime soon.
I found these gems at a second-hand bookshop near my house. And was pleasantly awed that the cost was a mere $16.00 for all of them.
Giovanni's Room by James Baldwin
The Vintage Bradbury by Ray Bradbury
The Thirty-Nine Steps by Buchan
Parable of the Talents by Octavia Butler
Do you notice anything special about this list?
Hint: Yeah, no. I'm not giving any hints. 😈
And I traded a couple of books for the books below
The Poet X by Elizabeth Acevedo
Furyborn by Claire Legrand
A YouTuber (can't think of her name) gave me an idea, which I'll to try going forward. She said that whenever she does a book haul she has to read one book from the haul that month or she puts a book buying ban in place for the next month. Sounds doable, right?
Read in April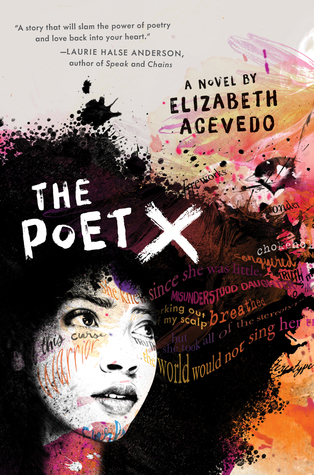 I was really disappointed in Jo Nesbo's Macbeth. I really wanted to like this book because I'm a fan of Nesbo, but didn't. Sadly, I ended up DNFing it.😞 You can red my review here.
Rating: 🍷🍷
I read Charlotte's Web by E. B. White during Dewey's 24 Hour Readathon. OMG, this book is just as charming as I remember it when I was a child.
Rating: 🍷🍷🍷🍷🍷
I also read The Poet X by Elizabeth Acevedo for the Readathon. Not sure how I feel about it though.
Rating: 🍷🍷🍷
Everything Here is Beautiful by Mira T. Lee has been on my TBR since I received it as an eARC in January from Netgalley. I cried. I laughed. And cried some more.
Rating: 🍷🍷🍷🍷
Challenge Progress
Even though I'm not where I want to be with my reading I have made some progress with the reading challenges
Tsundoku Bingo Challenge: Read 1
TBR Pile Challenge: FAILED!
Reading Assignment Challenge: FAILED!
Back to Classics: Read 1
Books Read in April: 4
Pages Read in April: 1030
Books Read YTD: 7
Pages Read YTD: 2193
May TBR

My May TBR reading list is pretty ambitious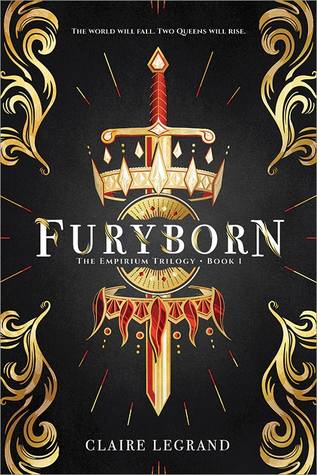 Children of Blood and Bone by Tomi Adeyemi
The Scarlet Letter by Nathaniel Hawthorne
House on Mango Street by Sandra Cisneros
Furyborn by Claire Legrand
Hitchhiker's Guide to the Galaxy by Douglas Adams
Norwegian Wood by Haruki Murakami
So, how in the world am I going to read all of this? Check out the calendar below. It's tentative because it doesn't factor in my work schedule. So days I have off, obviously I can read more. But it's a guide.
What do you think? And does anyone do anything like this?