The Friday 56 is a weekly meme hosted over at Freda's Voice. The rules are simple and go something like this.
1.  Grab a book, any book.
2.  Turn to page 56 or 56% in your eReader (If you have to improvise, that's ok.)
3.  Find any sentence, (or a few, just don't spoil it)
4.  Post it.
5.  Add the post url, not your blog url to the Linky.
6. Tweet it #Friday56 (not an official Freda's Voice rule)
I'm doing several reading challenges this year and am horribly behind. One of the challenges is a Classic Horror Challenge in which I chose Daphne du Maurier's Don't Look Now. It's a collection of short stories that include her infamous The Birds. You know the one. Alfred Hitchcock made it into a movie.
Not this one . . .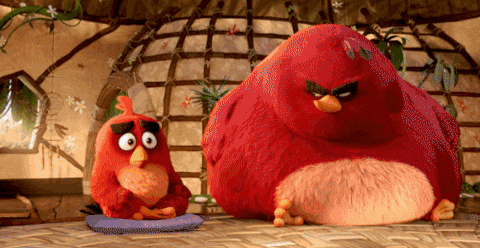 . . . but this one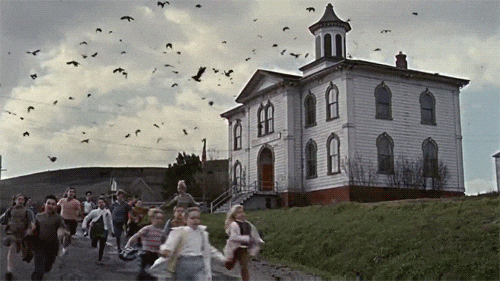 She was running as if her life depended on it, and in a moment he saw why. A man was in pursuit, who, when she glanced backwards for a moment, still running, flattened himself against a wall, believing himself unobserved.

. . . She hurtled her way through the open doorway into the court. . . She was sobbing as she ran, not the ordinary cry of a frightened child, but the panic-stricken of breath of a helpless being in despair.
pg. 56 Don't Look Now by Daphne du Maurier
I'm a huge opponent to banning and censoring literature, as a former Literature major and having pretty liberal parents that didn't censor my reading. If you're rebellious enough and have a desire to defend your freedom to read join the banned/challenged books readathon September 24-30. And if you don't mind vote for the book I read.
I signed up for the #bannedbooks #readathon Sept. 24-30 https://t.co/Sk4ani1ihQ @bookdragonslair #amreading #Vote for the #TBR banned book

— Erica (@2020hines_sight) August 18, 2017</blockquo